I Accidentally Summoned A Demon (Paperback)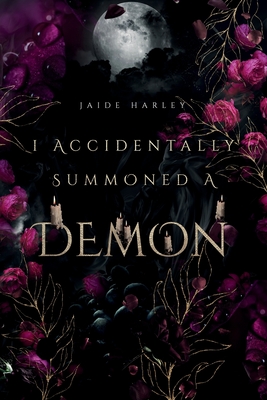 Find us on Bookshop.org to order!
Description
---
Shy and innocent Katherine has always dreamed about getting the main part in one of her theater's plays. In addition to a love for stage-acting, the role would help distract her from the looming anniversary of her parents' tragic deaths. A home-rehearsal turns into something unexpected when her script's Latin incantation accidentally summons a high-ranking demon, Nex.
Getting summoned is a nuisance, but in the name of all that's unholy why did Nex have to be bonded by blood to the purest human? He can only return to hell if he kills the person she names, and Katherine is too virtuous to have a murder on her hands. Though Nex utilizes a multitude of devilish tactics to convince her otherwise, he's now stuck in the human realm. Katherine should be scared of Nex's demonic powers and foul mouth, but she can't seem to resist his charm and sinfully good looks. The longer he stays, their mutual attraction and desire become undeniably heated.
Unfortunately, human and demon relations are strictly forbidden. While supernatural forces and the demon leader herself try to tear them apart, the only thing they can rely on is love, and a little bit of faith.