The Best Cryptocurrencies to Invest in 2021: Cryptocurrency Investment Guide For Dummies (Paperback)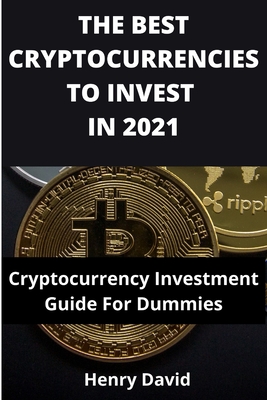 Find us on Bookshop.org to order!
(This book cannot be returned.)
Description
---
It's been more than ten years since the most well-known cryptocurrency Bitcoin was launched. Now there is a multitude of digital tokens available for traders like you and me to choose from. So, you might be asking yourself which are the best cryptocurrencies to invest in 2021? Are you going to go for the big boys like Ethereum or Bitcoin? Will you take on a new but potentially revolutionary project like Polkadot? Or do you take the safer, more secure option such as say - Bitcoin?
This "The Best Cryptocurrencies To Invest In 2021" will help guide you through this confusing torrent of different projects and assist in separating the quality from the noise. In this book, we are going to give an overview of the latest news and developments from some of the industry's most promising projects to help you decide which cryptocurrency to invest in.

As an investor, this book "The Best Cryptocurrencies To Invest In 2021" will show you the six main reasons to keep in mind when wondering if you should invest in cryptocurrencies:
Low minimum investment barrier: Cryptocurrencies are very divisible, which means that you can buy smaller fractions. This allows for a very low investment barrier meaning anyone can get involved and you can have a very diverse portfolio
Liquidity: Cryptocurrency exchanges and brokers are open 24 hours a day so you can buy, trade, and sell your assets any time
Transparency: All blockchain transactions are available and visible to everyone on the planet. This allows an omniscient level of knowledge to everyone involved in that project
Diversity of assets: Investors can lower or mitigate risks by diversifying through the vast selection of different cryptocurrencies
Fees: Compared with stock trading or other legacy asset classes, cryptocurrencies offer significantly lower fees
And the 12 cryptocurrencies to invest in 2021.
In short: this book is amazing, incredible, educative, and informative.
A book that will help guide you to make a better choice.
Scroll up and click on the BUY button.