El Efecto Tarantino: Su cine y la cultura pop (Look) (Paperback)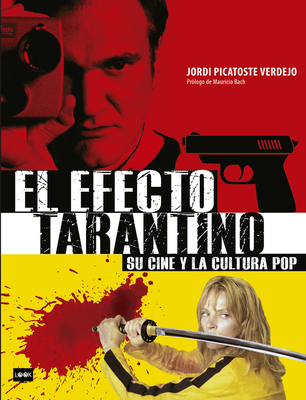 $29.95
Not currently in store. Available to ship from distributor's warehouse.
Description
---
Cuando Quentin Tarantino presentó en 1992 su película Reservoir Dogs en el festival de Sundance fue saludada por la crítica como «la mejor película independiente de todos los tiempos». Con sus poste¬riores trabajos ha sabido poner al alcance de los espectadores –digiriéndolas, transformándolas– una cantidad de películas que habían quedado relegadas en los sótanos de las productoras o en las cune¬tas de la memoria. Tarantino ha sido capaz de absorber influencias y subgéneros muy diversos (spa¬ghetti western, giallo, macaroni combat, poliziesco, fantaterror español, películas de artes marciales, rape and revenge, etc.) para crear después un producto nuevo muy atractivo para el espectador.

When Quentin Tarantino presented Reservoir Dogs at Sundance in 1992, critics called it the best indie movie of all times. Throughout his career, Quentin has been able to absorb influences and subgenres—like spaghetti westerns or kung-fu movies—to create something new and hugely captivating for viewers.
About the Author
---
Mauricio Bach is a writer who contributes regularly to La Vanguardia and has written about arts and literature for El País and El Mundo. He is the author of Películas de culto and Dímela otra vez Sam. Jordi Picatoste Verdejo is a journalist and writer who specializes in cinema. His writing has appeared in numerous publications, including La Vangardia, Ara, and Mondo Sonoro.