Islamic Insurance Products: Exploring Takaful Principles, Instruments and Structures (Paperback)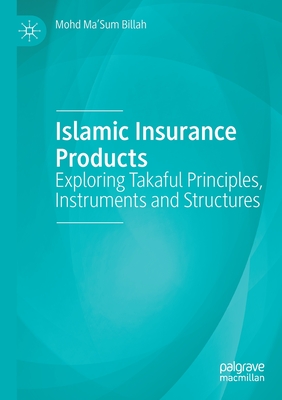 $150.98

Not currently in store. Available to ship from distributor's warehouse.
Description
---
The growth of Islamic finance today is undeniable given its services, product innovation, performance and achievements, with the Islamic insurance market being no exception; it has retained global market recognition in a parallel platform as Islamic finance moves forward. There is much written regarding the Islamic insurance system, but rarely do researchers present the various Islamic insurance products and their structures in one collective place. This book is a timely addition in meeting contemporary market demands by providing a much-needed overview of the Islamic insurance products and their Shari'ah compliant structures. This book would be of interest to academics, researchers, students and professionals who are seeking to understand the products offered.

About the Author
---
Mohd Ma'Sum Billah is Professor of Finance and Insurance at the Islamic Economics Institute, King Abdulaziz University, Saudi Arabia. He is a member of various organizations and groups, including the working group of the Shari'ah Compliance functions, the AAIOFI Governance & Ethics Board (AGEB), AAIOFI, Bahrain and the Audit Committee, ACIG, Saudi Arabia alongside being an advisor to ICMIF, London. He is an author of 31 books and chapters in several books in the areas of Islamic and comparative finance, insurance, investment, capital markets, business, asset management and e-Commerce. He has also published more than 150 articles in Islamic and comparative finance, banking, capital markets, insurance, business and social finance and completed nine funded research projects successfully on different issues of Islamic and comparative finance and commerce funded by the Malaysian government and the Central Bank. He has presented more than 200 papers and lectures at conferences, summits, conventions, seminars, executive workshops and forums in the specialized issues of Islamic finance, insurance, capital market, investment, business, social finance and cryptocurrency.