Napoleon's Maxims of War (Paperback)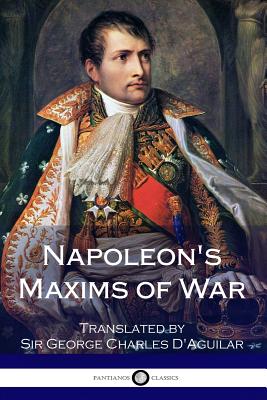 $11.33

Backordered
(This book cannot be returned.)
Description
---
Napoleon's seventy-eight maxims of war stand as testament to his military talents: his cunning during skirmishes and army movements, and his tactical prowess upon the battlefield, are amply demonstrated.
The maxims vary in topic, but tend to discuss principles of sound command and maximizing effectiveness of an army. Having famously overcome many superior forces thanks to a creative and daring use of tactics to divide and defeat enemy armies, Napoleon was in a position to advise future commanders. Knowing the exploits of generals such as Julius Caesar, Napoleon was also informed with historical knowledge - the psychology of warfare, and the importance of surprise and initiative, are far from lost on Napoleon Bonaparte.
As the notes of the translator aptly demonstrate, there are many historical examples of Napoleon putting his principles to work in military maneuvers. Whether it be lessons in leadership as an inspiring force, conduct in a siege, and the deployment of cavalry or artillery, it is clear that Napoleon's words are grounded in his extensive experience of war. We learn how sustaining control upon one's officers and troops with discipline are paramount; the consequences of chaos in the ranks can be contagious, and ruinous.
This translation of Napoleon's maxims is by Sir George Charles D'Aguilar, who was himself an Army officer serving with the British Army as Lieutenant Governor of Hong Kong. The second portion of this book consist of D'Aguilar's interpretations and explanations of Napoleon's ideals as a general - for his part as a young man during the Napoleonic Wars, D'Aguilar held Napoleon in high regard as a person of supreme resolve and great capacity.