Ranger Medic Handbook: Tactical Trauma Management Team (Paperback)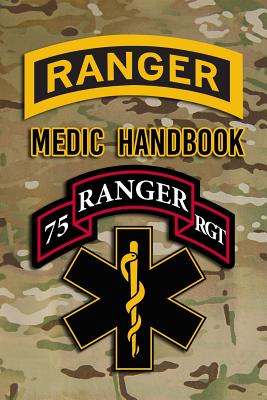 $25.19

Not currently in store. Available to ship from distributor's warehouse.
(This book cannot be returned.)
Description
---
Ranger Medic Handbook:
The mission of the 75th Ranger Regiment Trauma Management Team (Tactical) is to:
Provide medical care and training in accordance with the tenets of Tactical Combat Casualty Care, Tactical Medical Emergency Protocols, and Pre-Hospital Trauma Life Support.
As a ready reference in your austere medical survival library this can't be beat. It contains procedures in the form of instructions and detailed flow charts, which you just don't find anywhere else.
DO NO HARM, DO KNOW HARM
Table of Contents:
Section One
Rmed Mission Statement
Rmed Charter Review
Committees
Editorial Consultants & Contributors
Key References
Rmed Scope of Practice
Rmed Standing Orders & Protocol Guidelines
Casualty Assessment & Management
Tactical Combat Casualty Care (Tccc)
Section Two
Tactical Trauma Assessment Protocol
Medical Patient Assessment Protocol
Airway Management Protocol
Surgical Cricothyroidotomy Procedure
King-Lt D Supralaryngeal Airway Insertion Procedure
Orotracheal Intubation Procedure
Hemorrhage Management Procedure
Tourniquet Application Procedure
Hemostatic Agent Application Protocol
Tourniquet Conversion
The following medical texts should be in the preps of every serious off-grid survivor:
Ranger Medic Handbook
Special Operations Medical Handbook
STP 31-18D34-SM-TG A MOS 18D Special Forces Medical Sergeant PART A: Skill Levels 3 and 4
STP 31-18D34-SM-TG B MOS 18D Special Forces Medical Sergeant PART B: Skill Levels 3 and 4