Optavia Diet Cookbook for Beginners (Paperback)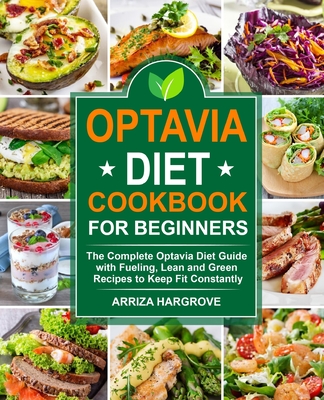 $21.59
Email or call for price.
Description
---
This diet has been reviewed by U.S. News' team of expert panelists.
Optavia Diet ranked #27 in Best Diets Overall.
Optavia Diet ranked #2 in Best Weight Loss Diet
Brittany May (now Neff) who lost 336 pounds* with the help of OPTAVIA. Not only has Brittany decided to pay it forward by becoming an Independent OPTAVIA coach, but she's been helping her newly-wed husband Dwight on his own health journey.
Independent OPTAVIA Coach couple Christina Gutierrez and Jorge Gutierrez shared their inspiring story on Tamron Hall. Together, they lost over 200 pounds but it was their non-scale victories and learning to work together as a team that ultimately helped transform their lives.
If you want to know more about this diet, just click the "Buy Now" Button
In this Cookbook, I provide the Optavia Diet Basics and Guide.
Moreover, over 20 lean and green recipes and 20 recipes made of Optavia fueling ingredients
For Example:
Lean and Green Recipes
Spinach and Egg Breakfast Burrito.
Broccoli Cheese Breakfast Casserole.
Crab and Asparagus Frittata.
Zucchini and Spinach Manicotti
Pork and Green Tomatillo Stew..
Fueling Recipes:
Cheesy Smashed Potato.
Easy Avocado Toast
Simple Yogurt Chocolate Cookie Dough.
Cinnamon Oatmeal Bake with Pecans.
Cheese and Tomato Caprese Pizza Bites.