Thank You, Thank You, Thank You (Hardcover)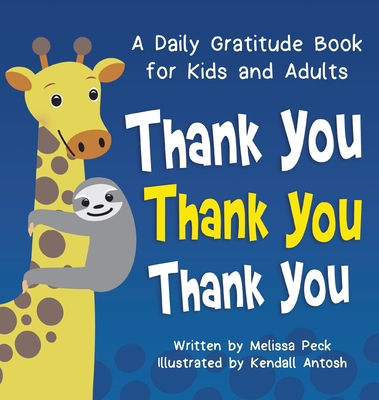 Email orders@tridentbookscafe.com or call for price
Description
---
Teach your child the importance and power of the words "Thank You" and "Gratitude."
"Thank you, Thank you, Thank you" uncovers just how many wonderful things in life there are to be thankful for. From the air we breathe to the oceans and seas. From the hugs we give to the hard-working bees. Every little thing in life is actually quite big and deserves thanks. This book will help your child focus on being positive and grateful for the things they have, rather than what they do not, and learn to see the world from a new perspective.
This is an excellent read for beginning and Early Readerss. With it's easy to comprehend words and charming illustrations, this book will surely add great value to your family's bookshelf.
Here, at Puppy Dogs & Ice Cream, we believe that children's books are more than just stories - they're vessels of inspiration, education, and imagination. Every book we publish is carefully selected to teach kids valuable lessons that will last a lifetime.
From the publisher who brought to you "Fiona Flamingo", "Right Now, I Am Fine", "Zen Pig", "The Snowman's Song", "Bug Soup", and "The Super Tiny Ghost", "Thank You, Thank You, Thank You" is a welcome addition to our incredible collection of best-selling children's books