The Rules of Dating My Best Friend's Sister (Paperback)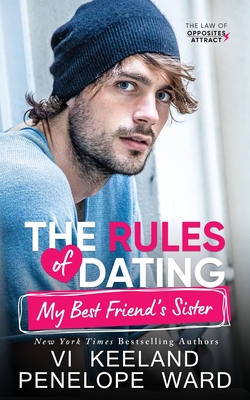 Find us on Bookshop.org to order!
Description
---
From New York Times bestselling authors Vi Keeland and Penelope Ward comes a new standalone romance.
Rule number one for dating your best friend's sister: Don't.
Just don't do it.
Especially when your best friend is dead and the last thing he made you promise him was that you'd keep an eye on his little sister, but not too good of an eye.
As a musician whose longest committed relationship was six weeks, I, Holden Catalano, was the last guy on Earth who should've been messing around with Laney Ellison.
The super smart girl whom I affectionately dubbed Lala since childhood was always off limits.
Though that didn't stop me from thinking about her over the years, especially those times when the two of us would sneak out onto the roof and talk for hours after my buddy fell asleep. It was innocent, but I'd always held a torch for her.
After Ryan passed away, I vowed to always protect Lala. That included protecting her-from me.
Now all grown up and a scientist, Lala needed a place to stay when she accepted a temporary research position in New York. I thought I did the right thing by offering her an apartment in the building I co-owned with my three friends.
Except having her close by reignited all of those old feelings.
And things started to get complicated.
Especially since she was engaged.
And especially since, lately, I'd noticed something more in her eyes. Desire.
Lala didn't exactly look at me like the platonic brother figure I was trying so desperately to be, even though I wanted her more than I'd ever wanted anything.
Yet, I was being good-on my very best behavior.
But you know what they say...all good things must come to an end, right?