One Year Home (Paperback)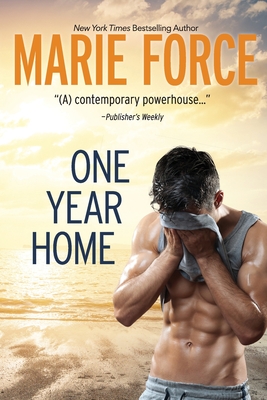 Find us on Bookshop.org to order!
Description
---
He came home a hero and lost the only woman he's ever loved...
John
I have no idea how to survive without my beloved Ava. She had no choice but to move on with her life during my six-year deployment and has now married Eric. I hate him for taking her from me. I'd prefer to wallow in my depression and heartbreak, but the whole damned world wants a piece of the SEAL Team leader who helped capture the world's most-wanted terrorist. I need help handling the relentless requests, and when Ava sends her new sister-in-law to manage the media circus for me, I'm prepared to hate her on principle. Her brother took my Ava. What else do I need to know about her?
Julianne
It takes five seconds to realize Ava's ex is going to be the most complicated and difficult client I've ever had, but the opportunity to represent the most celebrated man in the world could make my career. I'm determined to do the job, even if I dislike John from the moment I meet him. And I like everyone. So much so that my brothers worry about me being exploited by those who would take advantage of my unwavering love for others. But John... He's in a class by himself, and his bitterness is a festering wound that I begin to wish I could somehow fix for him. The more time we spend together, the more our mutual disdain morphs into something that feels an awful lot like desire. There's no way I can want this man, or so I tell myself, and when Eric finds out I've developed feelings for the man causing trouble in his new marriage, well...
That's going to be a hot mess.
The hotly anticipated follow up to Five Years Gone is here