The Quantum Astrologer's Handbook: A History of the Renaissance Mathematics That Birthed Imaginary Numbers, Probability, and the New Physics of the Un (Hardcover)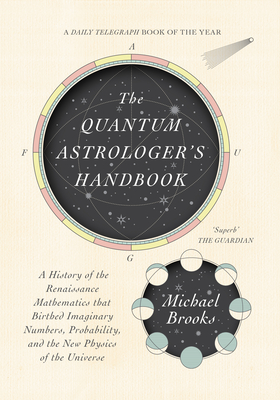 Staff Reviews
---
If science books aren't typically your thing, start here. Resurrecting the personalities, rivalries, and intrigues of the renaissance-era scientific community, Brooks humanizes the world of science and expertly blurs the line between fact and faction. Complex theories of quantum mechanics are broken down into familiar analogies, making one of science's most complicated fields feel accessible, all while reminiscing on its origins and history through casual discourse with the imprisoned 16th century Italian doctor, astrologer, and mathematician, Jerome Cardano. In between personal anecdotes and historic theories, the author throws in mind-bending thought experiments that bring into question the reality we take for granted, entirely engaging the reader in the deepest scientific debates. I can't say enough how much I enjoyed this book.
--McKenna G, Manager
— From
Staff Picks
Description
---
This is a landmark in science writing that resurrects from the vaults of neglect the polymath Jerome Cardano, a Milanese of the sixteenth century.
Who is Jerome Cardano? A gambler and blasphemer, inventor and schemer, plagued by demons and anxieties, astrologer to kings, emperors, and popes. This stubborn and unworldly man was the son of a lawyer and a brothel keeper, but also a gifted physician and the unacknowledged discoverer of the mathematical foundations of quantum physics.
The Quantum Astrologer's Handbook, like Jerome, has multiple occupations: it is at once a biography, a history of science, an explanation of quantum theory, and an engrossing story which is truly original in its style and, in the manner of the modernists, embodies in its very form its theories about the world.
The Quantum Astrologer's Handbook is a science book with the panache of a novel, a work of and about genius.