The Google Infused Classroom (Paperback)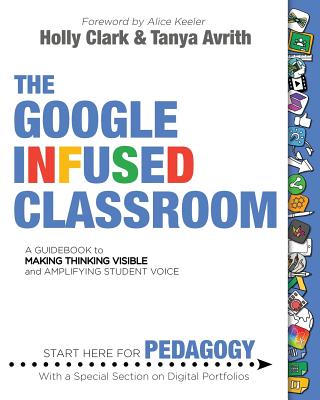 $27.99
Email or call for price.
Description
---
Today's students are the first true digital natives--learners who have never known a world without smartphones, tablets or social media. Technology is part of their everyday lives, and it will be essential to their careers--which means it must also be integral to their education.
In The Google Infused Classroom, EdTech experts Holly Clark and Tanya Avrith provide a guidebook to help you use technology to engage your learners and amplify the learning experience in your classroom--and beyond.
The book walks you through the process of designing instruction that allows students to show their thinking, demonstrate their learning, and share their work (and voices ) with authentic audiences. Packed with examples and instructions for incorporating the twenty of the best Google-friendly tools, including a special section on digital portfolios, The Google Infused Classroom will equip you to empower your students to use technology in meaningful ways that prepare them for the future.
It's time to stop talking about technology and start using it to improve your teaching and the learning opportunities in your classroom. Get started today with The Google Infused Classroom.