A Shoe in the Sand: A Look Behind for the Journey Ahead - A Memoir of the Gulf War (Paperback)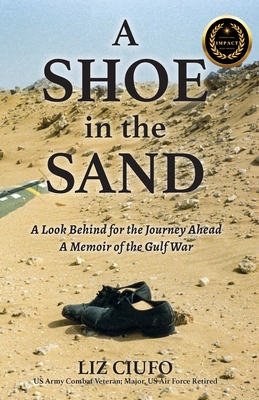 $25.05
Not currently in store. Available to ship from distributor's warehouse.
(This book cannot be returned.)
Description
---
Come on a journey of self-discovery with the author who chronicles her time in the US Army as an Intelligence Officer during the Persian Gulf War. Filled with the original, poignant, moving, and sometimes raw entries from a journal she wrote in 1990 and 1991 while deployed to Saudi Arabia, this memoir will challenge you to think about things in a new way. It will make you laugh. It will make you cry. And it will challenge you to consider hard topics such as: Is any war just? And how much sacrifice is too much? While learning more about military life, the buildup to war, and war itself, whether military or not, every reader will find something that resonates in their everyday lives. Take a walk in the past and a look behind, to discover new things about the future.
Elizabeth Ciufo Waters was a US Army Combat Veteran and retired as a Major in the United States Air Force.
Includes Group Discussion Topics for reading clubs that review this book.