Fake Crowne (Paperback)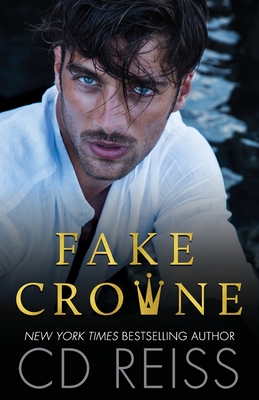 Find us on Bookshop.org to order!
Description
---
Colton Crowne is famous for two things: being one of the music industry's most talented producers and partying away his massive inheritance.
I'm a singer with stage fright who's famous for...well...nothing yet. And I promised my family if I didn't make it big by the end of this year, I'd go back to med school.
My agent thinks Colton and I would be a great team both in the studio, and outside of it-especially if label executives think we're dating.
The rules? We can kiss in public, but not in private.
We can act like we're doing the deed, as long as we're not.
And as far as having actual feelings for each other goes...that's obviously out of the question.
But after so many late nights in the studio and a bunch of stolen kisses, I start to see beyond his party boy facade to something real underneath. And he believes in me-with his coaching and encouragement, I'm finally overcoming my anxiety and giving the best performances of my life.
If only time wasn't running out so fast.
Then Colton has an idea to keep us together. It's terrible, but it's the only way.
How can I let him destroy everything he's worked for just to make me happy?
INCLUDES: Hero with a heart of gold, stolen kisses, surprising chivalry, private stuff in a public bathroom, swank parties, grinding it out, stolen glances, and Momma Crowne setting her boy straight.