The Secret Art of Bruce Lee (Kung-Fu Monthly Archive Series) 2022 Re-issue (Discontinued) (Paperback)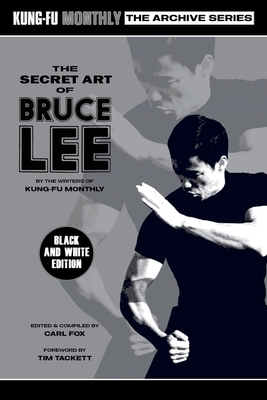 Find us on Bookshop.org to order!
(This book cannot be returned.)
Description
---
NOW DISCONTINUED AND REPLACED DUE TO ISSUES WITH THE PRINTING COMPANY REPLACED WITH ISBN 978-1-915414-16-8
Originally released in 1976 by Kung-Fu Monthly, The Secret Art of Bruce Lee represented a milestone in the history of the martial arts. At the time of its publication, it was almost the sole surviving photographic record of Bruce Lee's martial arts, Jeet Kune Do, as demonstrated by Lee himself.
After lying forgotten for more than a decade, the never-before published photographs in this book were probably the finest illustration of his art that Bruce Lee left to us. To his countless fans and to the serious student their discovery is an exciting event. The accompanying text chronicles the development of Lee's art from its dog-eat-dog origins on the streets of Hong Kong to the perfection of techniques which only he really ever mastered. In addition, extended captions clarify sequential photographs, following through Lee's speciality kata, kicks, punches and weapon use. This action packed and important book is a unique, exclusive insight into the reality which lay behind Lee's reputation as the greatest martial artist of our time.
For the first time in over forty years, The Secret Art of Bruce Lee has been re-released by Pit Wheel Press as part of the Kung-Fu Monthly Archive Series, in co-operation with Dennis Publishing.