David Tung Can't Have a Girlfriend Until He Gets Into an Ivy League College (Paperback)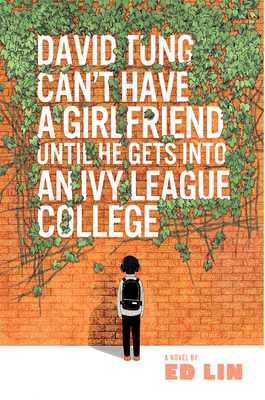 $18.95
Not currently in store. Available to ship from distributor's warehouse.
Description
---
"A beautifully observed, hilariously truthful, uplifting coming-of-age story that captures the heart and humanity of a Chinese American male teenager." -David Henry Hwang
"You're not allowed to have a girlfriend until college," my mother warned. "And you'd better get into an Ivy League school "
In
David Tung Can't Have a Girlfriend Until He Gets Into an Ivy League College
, novelist Ed Lin conjures up "a fast-paced, acid-tongued, hilarious teen drama for our age," says Marie Myung-Ok Lee, acclaimed author of
Somebody's Daughter
and
Finding My Voice
. Both playful and wryly observant, Ed Lin's YA-debut explores coming-of-age in the Asian diaspora while navigating relationships through race, class, and young love. David Tung, our nerd-hero, is a Chinese American high-school student who works in his family's restaurant, competes for top grades at his regular high school located in an upscale, Asian-majority New Jersey suburb, and attends weekend Chinese school in NYC's working-class Chinatown. While David faces parental pressures to get As and conform to cultural norms and expectations, he's caught up in the complicated world of high school love triangles--and amid these external pressures is the fear he will die alone, whether he gets into Harvard or not