Surviving Girlhood: Building Positive Relationships, Attitudes and Self-Esteem to Prevent Teenage Girl Bullying (Paperback)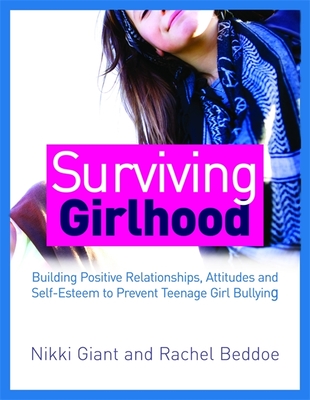 $45.22
Email or call for price.
Description
---
Teenage girls can be mean. Often stemming from poor self-awareness, self-esteem and lack of relationship skills, complex friendship dynamics can be difficult to unravel and bullying can be hard to resolve.
Surviving Girlhood provides a unique resource for preventing girl bullying by addressing the root causes and helping girls to be strong, positive individuals. Part 1 covers the facts on girl bullying, how to understand it, and the particular complexity of girls. Part 2 includes over 60 tried-and-tested activities that will help girls understand their needs, values, beliefs and influences as drivers for their behaviour. Through five key themes, from 'Being Me' to 'Conflict Resolution', they will also build self-awareness, self-esteem, and strong relationship skills. This photocopiable resource will be an invaluable tool for teachers, youth workers, counsellors, youth offending teams, behavioural specialists and all those working with girls aged 11--16.
About the Author
---
Nikki Giant is the founder and Managing Director of Full Circle Education Solutions, a UK-based social enterprise that challenges the current model of schooling to better meet the social and emotional needs of students. Rachel Beddoe works for a Local Education Authority in the UK supporting schools, youth and community settings to develop policy and practice to prevent and respond to bullying behaviours. Both Nikki and Rachel have a wealth of experience designing anti-bullying strategies, delivering training and providing resources and advice to schools. Nikki lives in Indiana, USA, and Rachel lives in Wales.