Autistic Logistics: A Parent's Guide to Tackling Bedtime, Toilet Training, Tantrums, Hitting, and Other Everyday Challenges (Paperback)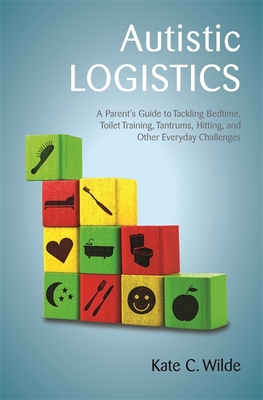 $23.94
Email or call for price.
Description
---
Have you ever wished that your child with autism spectrum disorder (ASD) came with a manual? This book provides just that, offering clear, precise, step-by-step advice on everything you want to know, including:
- How to toilet train your child without pushing or pressuring
- How to get your child to sleep in their own bed and through the night
- What to do when your child tantrums, hits or bites
- How to introduce new foods, without a fight Based on decades of experience, Kate Wilde tackles these day-to-day issues and more, using tried-and-tested techniques to help you transform the challenges of home life and create harmony. The unique approach featured in the book, which encourages you to support your child's need for control rather than fight against it, can have transformative results. Not only will you learn to see through your child's eyes and help your child in a way that honors his/her specialness, but you will also begin to free yourself from the pressure and discomfort that can so often accompany everyday challenges. Catering to all age ranges and points on the spectrum, this book will be of immeasurable value to parents and caregivers of children with autism, other family members, as well as teachers and teaching assistants.
About the Author
---
Kate Wilde has spent the whole of her life working with children on the autism spectrum. She has a degree in Music and Education from the University of Surrey, UK, and has studied with Dr. Rachel Pinney. Kate has worked for the Autism Treatment Center of America(R) for over 20 years, working one-on-one with over 1000 children from more than 40 different countries. She is currently the Director of The Son-Rise Program(R). She lives in Massachusetts, US.