Fire Over the Rock: The Great Siege of Gibraltar, 1779-1783 (Hardcover)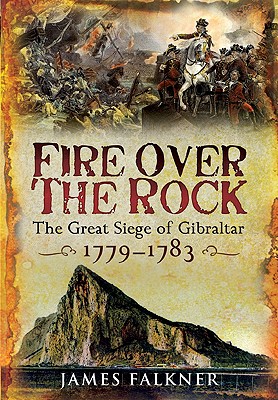 $47.99
Email or call for price.
Description
---
The great siege of Gibraltar was the longest recorded in the annals of the British army. Between 1779 and 1783 a small British force defended the Rock against the Spanish and the French who were determined take this strategically vital point guarding the entrance to the Mediterranean. The tenacity and endurance shown by the attackers and defenders alike, and the sheer ingenuity of the siege operations mounted by both sides, make the episode an epic of military history, and the story gives us a fascinating insight into the realities of siege warfare. In this, the first full study of the siege for over 40 years, James Falkner draws on a wide range of contemporary sources to tell the exciting tale of a huge and complex operation.REVIEWS ..".the first full study of the siege in over 40 years, drawing on accounts written by British soldiers who took an active part in the operations and on later studies."Book News does a wonderful job in describing a portion of that history during the Napoleonic Wars uses a number of contemporary sources to tell the story of the Rock, including not only military and naval but civilian as well; they suffered as much, if not more, than the soldiers and performed their part in its defense an important addition to the literature of the Napoleonic Era Past in Review Weekly.