Chaffles Cookbook: 60+ Sweet Quick and Mouthwatering Recipes (Paperback)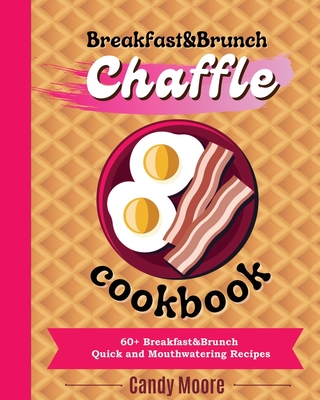 $20.99

Not currently in store. Available to ship from distributor's warehouse.
Description
---
Are you looking for a healthy dish without sacrificing delicious flavor?
Do you want to lose weight without sacrificing taste despite your busy lifestyle? If yes, then keep reading
If you've ever wanted to make a baked good that's perfect for a busy lifestyle, then chaffles are the ideal dish for you They're the best way to fit a high-protein, low-carb bread into your hectic schedule.
Chaffles are cruncy and delicious waffles made with two ingredients: eggs and cheese. They have achieved popularity thanks to the ketogenic diet, a high-protein eating style.
Their history goes back to 2015 when a Reddit user posted a recipe for a "bread" made out of cauliflower, eggs, and cheese. It was an instant hit
However, many people found the cauliflower hard and tasteless, so they incorporated other vegetables to create an even tastier alternative.
Chaffles are a great way to eat more vegetables, which can be challenging for busy people. They're also easy to store because cheese is a very stable dairy product. The chaffles with cheese will keep fresh for up to three days, and the chaffles without cheese are even longer-lasting.
Chaffles have lots of benefits as: contain lots of fiber and protein thanks to the vegetable ingredients. Plus, they are super convenient to prepare in your oven every day
Candy Moore has collected the best chaffle recipes in this book series, Chaffle cookbook.
In this book, you will find 60+ delicious recipes for alternative Breakfast and Brunch.
So the next time you're craving a bread that's not too heavy but still has excellent nutrition and flavor, a chaffle is the way to go
What are you waiting for?
Scroll up and click "buy now" to made happy your customers