Keto Diet Cookbook Breakfast Recipes: Quick, Easy and Delicious Low Carb Recipes for weight loss (Paperback)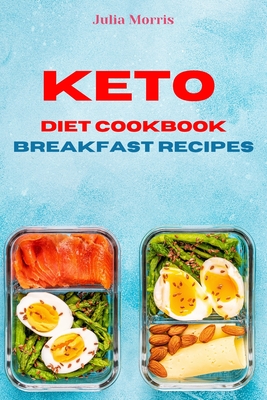 $22.90
Email or call for price.
Description
---
✅Do you want to get the healthy body you have always dreamt of?
✅Want to lose weight fast and easy?
✅Looking for the best keto recipes to enjoy your favorite food while losing weight?
A healthy breakfast is a key start to the day. It is said to be the most important meal of the day. On a ketogenic diet, you can have a healthy and delicious breakfast and still lose weight. What's more appealing is that this diet does not require calorie counting. In this book, breakfast recipes are created with the recommended amounts of fat, protein and carbohydrates so as to aid in effective weight loss. These recipes are designed to be tasty, filling, energizing and keeps you satisfied till lunch time. So, go on and try these yummy keto recipes to shed the extra weight and to promote overall well-being
In this fantastic book you will discover: Delicious and easy-to-prepare recipes FOR BREAKFAST to start the day in the best way full of energy losing weight
Are you ready to finally look at yourself in the mirror loving what you see?
You'll soon learn how it really feels to be healthy and beautiful: are you ready for this amazing journey to easily regain your energy and self-confidence?
Well, if your answer is "YES", you are just one step away from reaching your goal.
Scroll to the top of the page and click on "BUY NOW" to start your Keto journey