Ketogenic Breakfast Recipes: Effective Low-Carb Recipes To Balance Hormones And Effortlessly Reach Your Weight Loss Goal. (Hardcover)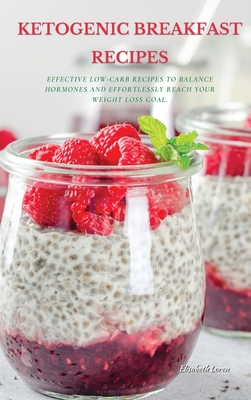 $31.95
Email or call for price.
Description
---
*55% Off Bookstores NOW at $ 31,95 instead of $ 41,95 *
I know...
Losing weight and maintaining a healthy hormonal level can be a very challenging thing to do.
This is why following a proper nutritional plan is essential to make sure you compensate for all the changes that are happening in your body.
The Ketogenic Diet is one of the best nutritional plans you could follow to reach your goals, and within this book, you will find everything you need to start treating your body right and see the changes you are looking for, without even realizing you are dieting, in fact, in this book you'll discover:
The Best, Mouthwatering, and Easy-To-Replicate low-carb recipes, divided into every meal of the day (Snacks and Drinks included), that you can easily do in your kitchen to delight yourself and your loved one while eating delicious healthy foods you made with your hands
How to Get Rid of all the Possible Side Effects, thanks to special tips and tricks that will make you prevent unwanted effects that might come when you first start this amazing diet
If you follow the advice within this book, I'm sure this will be the last diet cookbook you will ever need, so...
Buy it NOW and let your customer get addicted to this amazing book