Oat Recipes for Diet: The Ultimate Recipe Book for Making Healthy, Mouth Watering Oats (Paperback)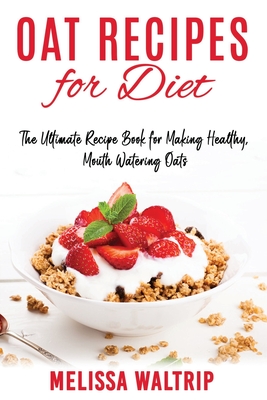 $17.99
Email or call for price.
Description
---
55% DISCOUNT FOR BOOKSTORES
Overnight oats are the perfect solution for busy people who would like a hearty breakfast in the morning but just don't have time to make one.
The great thing about overnight oats is that you can just stay up a few minutes later at night and have a delicious breakfast to wake up to in the morning These oats soak in a liquid of your choice overnight and can be eaten hot or cold in the morning. There are so many flavor combinations you'll never get sick of having them in your refrigerator
In this book you can find:
- Chocolate Banana Overnight Oats
- Chocolate Chai Pudding
- Cherry Almond Oatmeal
- Apple Cinnamon Overnight Oats
- Blueberry Lemon Oats
- Cocoa Pomegranate Overnight Oats
- Pumpkin Fall Oats
Would You Like To Know More?
This book contains exactly what you need to wake up to a pre-made healthy breakfast each morning. Stop making runs to the coffee shop for sugary sweets and try some overnight oats instead Your body will thank you.
If you are ready to start waking up to delicious breakfasts then scroll up and grab your copy of this fantastic cookbook. What are you waiting for?