Air Fryer Cookbook For Beginners: Hassle-Free Recipes for Beginners and Advanced Cooks. Fry, Bake, Grill, and Roast Healthy Meal at Home. (Paperback)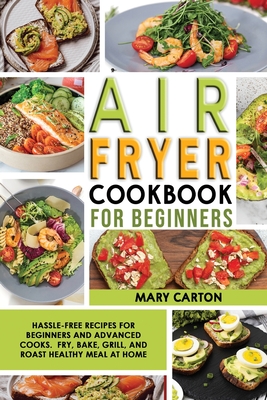 Description
---
★ 55% OFF for Bookstores Now at 25.95 instead of 35.95 ★
Did you just purchase an air fryer and can't wait to try it out to prepare tasty recipes?
Or perhaps you already have one at home and would like to learn how to use it properly
Either way, you should continue reading what I have to say...
Your Customers Will Never Stop Using This Awesome Cookbook
I bet you crave simple, mouth-watering air fryer recipes That is why I decided to create the best air fryer cookbook with all the delicious, quick and easy meals that you'll ever need to cook in your air fryer
This Air Fryer Cookbook for beginners has a wide range of content in the following categories:
Tips and Tricks on How to Use Your Air Fryer
Breakfast Air Fryer Recipes
Mouth-Watering Sweets Recipes
Delicious Snacks and Dessert Recipes
...and much more
You don't have to sacrifice flavor when trying to eat healthier and shed a few pounds.
Buy it NOW and let your customers get addicted to this amazing cookbook