Toddler Discipline for Every Age and Stage: Take A Holistic Approach To Parenting With Guidance That Is Tailored To Each Age Group (Hardcover)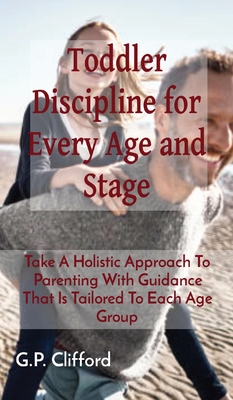 $25.95

Not currently in store. Available to ship from distributor's warehouse.
Description
---
Do you want to learn how to discipline your toddler in an effective manner? Are your discipline methods not working? Are you tired of not understanding why your toddler acts the way they do? If you answered yes to any of these questions, then you are going to want to keep reading.
Parents are tired of yelling. Parents know the type of discipline they don't want to use. However, they don't know what the best alternative is. They want to discipline with love, yet if they express this, they run the risk of being made fun of by other parents and not knowing the best place to start. They end up feeling overwhelmed and exhausted when they have to get their kids to do the right thing. In this book, you will be introduced to ways to create a no-drama approach to discipline. You'll find strategies and principles that will get rid of all of the high emotions that typically characterize discipline. This will make your life as a parent much easier and will make your parenting more effective. When discipline is required, it is the most important opportunity in parenting. These are times that shape our children in the most powerful way. When a challenge comes up, and they will, you'll see them as not a dreaded discipline situation that is going to be full of drama and anger, but as a chance to connect with your child and redirect them toward something that is going to serve them better.