Crock pot recipes for breakfast: Enjoy your breakfast every day with these simple recipes using the crock pot! (Paperback)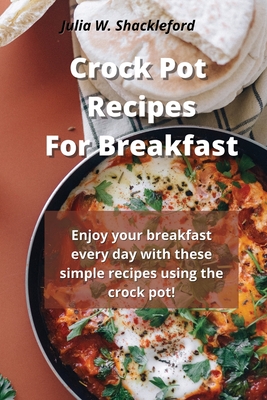 $23.95
Email or call for price.
Description
---
***55% off for bookstores LAST DAYS***
Have you ever tried to make a dish like your grandmother's, slow cooked and flavorful?
The modern fast paced world we live in makes cooking a difficult task.
Days go by incredibly fast with work, time spent in traffic, kids and family and sometimes mixing up a proper breakfast or lunch is the last of our concerns.
But don't you wish it was different? Don't you wish you could eat a nutritious meal every day without the hassle of mixing and supervising it above the stove?
Let me tell you that it is possible and it has one answer - slow cooking A crock pot resolves all your cooking problems regarding time and money and it is capable of allowing you to cook a wide range of recipes to satisfy the tastes of even the pickiest eaters.
This book was created for both beginners and experts in the slow coking. No more blanching, boiling, simmering or roasting on the stove. Instead, just chop ingredients up and mix them in your crock pot then turn it on and allow it to do its magic It's that simple and easy

Each recipe is straight forward and it requires easy to find ingredients, as well as some very basic cooking skills.
Here's what you will find in this book:
- Delicious ideas for breakfast
- Rich and nutritious dishes (vegetarian, chicken, pork and beef)
- Quantities divided by portions
- suitable for all kinds of crock pots
Buy it now and let your clients become addice to this awesome book