ADHD Survival Guide for Highly Sensitive Parents [2 in 1]: Tens of Stratagems to Treat AHDH, Help Your Kids to Gain Confidence and Live Happy (Paperback)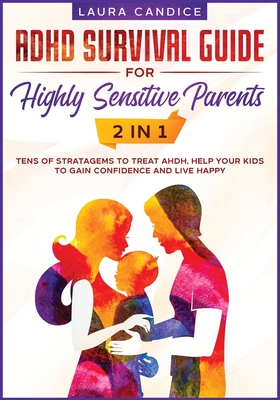 $36.99
Email or call for price.
Description
---
"55% OFF for Bookstores Discounted Retail Price NOW "
Are your customers looking for a step-by-step premiered program to reboot their family lives and thrive in a post-pandemic world always with a smile?
Do you want to make sure that by buying just one book they will come back to buy again and again?
Then, You Need This Book Bundle in Your Library and... Your Customers Will Never Stop to Use and Gift It
? - WHY THIS BOOK CAN HELP YOUR CUSTOMERS
In life, it's difficult to avoid the impulsive convenient urge to put off stuff and to miss out on important commitments.
It's equally difficult to avoid negative family situations and feelings at this day in a post-pandemic world. But if that has been causing by a constant overwhelming feeling and by the increasing lack of time, your customers are about to learn how to put an end to all that to turn life around, for good
This smart book has a clear goal, which is to teach the right mindset and habits your customers need to adopt in very simple steps to build and keep an enlightened family and grow happy children without wasted time and headaches.
Your customer will discover:
 The bullet-proof method to keep the family happy and always grateful in a post-pandemic world
 The Premiered Program with daily exercises] that helped 1.457 parents live happy with their families
 How to thrive with ADHD and live anger-free
 The smart way to understand the educational process and be a mindful parent
Help your customer to raise happy and anger-free kids and build an enlightened family.
Click the "BUY NOW" Button, Buy THOUSANDS of Copies, and Let Your Customers Rob Your Library