Positive Discipline: How to Raise a Capable and Confident Child through Simple and Effective Techniques of Toddler Discipline (Hardcover)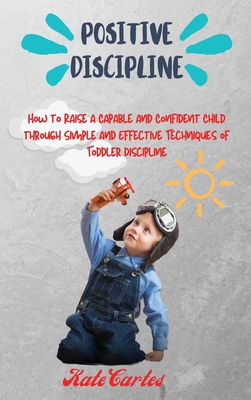 $33.95

Not currently in store. Available to ship from distributor's warehouse.
Description
---
A positive discipline is a powerful tool that helps your children learn to improve their behavior and reach their full potential. It can be used in any setting with great success.
Your Customers Will Never Stop To Use This Awesome Guide.
Here's a simple definition of positive Discipline: "Teaching positive behaviors." Or "Teaching kids how to be better people." While it may seem simple, Positive Discipline can be used by parents and teachers to ensure a child's success in life. It can help them reach their full potential, become more successful in school, and give them the tools they need to make the right decisions as they get older.
As a parent, you can teach your children to be respectful of others and themselves. Positive Discipline yields excellent results. It is a proven method that has helped millions of families.
This book covers:
Techniques Used in Positive Discipline
Understanding Age Appropriate Behavior
Effective Communications
And much more
This book is for all parents who aim to raise happy, positive, and well-mannered children. Struggles are real in parenting, and modifying undesirable behaviors is challenging. Still, everything is resolved one step, one day, and one skill to teach at a time.
Buy It NOW And Let Your Customers Get Addicted To This Amazing Book