Dash Diet - Snack and Dessert Recipes: Quick and Easy DASH Diet Snack and Dessert Recipes for Health and Weight Loss (Paperback)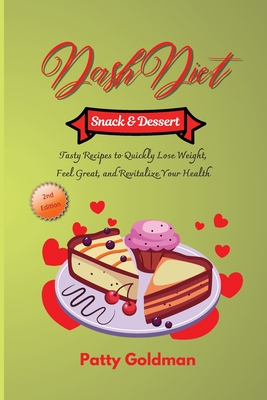 Description
---
★★ FULL COLOR EDITION ★★
A delicious new approach to this super diet plan that highlights the benefits of fresh, whole foods.
CARDIOVASCULAR HEALTH NOW
Your Customers Never Stop to Use this Awesome Cookbook
The DASH Diet and the Mediterranean diet are consistently recommended by health experts as the best diets to maintain cardiovascular health year after year.
The DASH diet was originally designed to fight high blood pressure without medication. It relies on limiting salt intake, but in some ways is a Spartan diet.
Explore Snack and Dessert recipes that use simple, whole-food ingredients you can easily find at your local grocery store. You'll find nutritional information with every recipe.
Buy it NOW and let your customers get addicted to this amazing book