Toddler Parenting: Montessori Toddler Discipline + Potty Training in 3 days: Complete Guide with Effective Techniques for Parenting Succe (Paperback)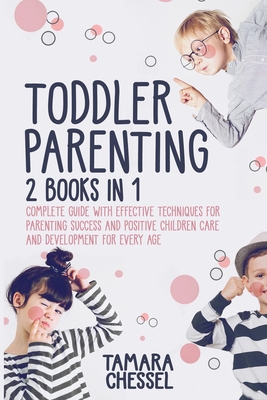 $38.95
Email or call for price.
Description
---
Ideal for Bookstores
Your Customers Will Never Stop to Use this Awesome Book
Do you Want to Improve Your Parenting Skills?
Are You Still Struggling with Potty Training Your Child?
Are you ready to establish an efficient relationship with your toddlers to help them grow up with discipline and a good education from newborn to childhood?
If "YES", then keep reading...
Parenting your toddler can be a fun and educating activity as you allow your child to grow up and learn in a disciplined manner. It's crucial to let your child feel the love you have for her/him even when you're very tired, there is a specific process to follow to develop your parenting skills and thereby help your toddler to develop and grow up well.
2 Manuscript in 1: Potty Training in 3 Days + Montessori Toddler Discipline
Some topics you will find in this book:
- What is the Montessori approach for Toddler Discipline
- Various Types of Activities of the Method and the Benefits from them
- The Importance of discipline in toddler development
- How to Set Up a Montessori Environment
- Potty Training Method Step-by-Step
- Potty Training Tips and Tricks for Girls and Boys
- How to Deal with Anxiety, Tips for Parents
- How to be Successful with Potty Training
And Much More
The book considers with particular attention the unique behavior of a toddler and guides you to relate with and help him or her to fully explore the early ages of life. All these pieces of information and strategies have been combined for your benefit.
If you're a brand-new parent or even if you want to be more diligent in parenting, this is definitely a must-have book for you. You can learn and understand how to raise confident and well-educated children.
Buy it NOW and let your customers get addicted to this amazing book