Keto Chaffle Recipes: 81 Delicious, Low-Cost and Savory Low-Carb Recipes For Whole Family (Paperback)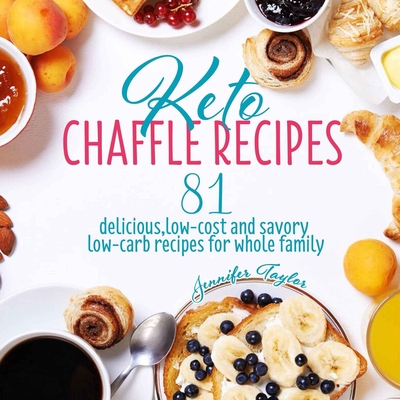 $18.00
Email or call for price.
Description
---
81 KETO CHAFFLE RECIPES
IF YOU ARE SEARCHING FOR LOW-CARB, BUDGET FRIENDLY, QUICK RECIPES FOR YOUR DIET AND TO PROMOTE GOOD EATING HABITS FOR YOUR FAMILY, THEN LOOK INSIDE THE BOOK AND LISTEN TO OUR CUSTOMERS.
*WATCH THE VIDEO-REVIEW*
I
In the book, 81 KETO CHAFFLE RECIPES, by Jennifer Taylor, you'll find:
● Basic tips on how to cook delicious keto chaffle recipes
● Green Chili Chaffle
● Hot Pork Chaffles
● Spicy Chicken Chaffles
● Spicy Ricotta Chaffles
● Keto Chocolate Twinkie Copycat Chaffle
● Keto Cornbread Chaffle
● Berry Chaffle
● Pumpkin Chaffle
● Cinnamon Chaffle
● Simple Pizza Chaffle
● Herbed Pizza Chaffle
● AND MUCH MORE......
This book is best for:
- Everyone who wants to cook something good and healthy for breakfast and lunch
- Moms and dads who want to cook delicious keto chaffles for their kids
- Everyone who wants to give a useful gift to family or friends
WOULD YOU LIKE TO TRY OUR RECIPES?
SCROLL UP to the top of the page and click on "
BUY NOW WITH 1-CLICK,
" and
IMPROVE YOUR BREAKFASTS AND LUNCHES
Get Your Copy NOW