python programming crash course (Paperback)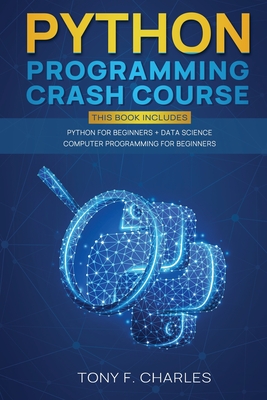 $19.99

Not currently in store. Available to ship from distributor's warehouse.
Description
---
Are you looking for a beginner's guide?
Do you want to learn how to use python for beginners in a simple way?
Do you want to enter into the new world of Python for beginners in an efficient and effective way?
This book will teach you the basics as well as the advanced concepts of computers and programming. The gaming industry is growing rapidly and Python offers a lot of libraries to create games. Many tech giants rely on Python to deliver world-class applications.
In This book you will learn:
Data Analysis
Web Applications
GUI Creation
2D Game Development
Creating Software Distribution
Creating a 2d game
Basic data analysis
Set up django
Taking control of keyboard and mouse
Excel
Websites
Working with numpy
Mathematical concepts
Shifting gears
Gui for file and computer peripheral control
Game design
Building the game
CSV
Using panda framework
Anaconda
Canopy
WinPython
Mouse automation
Keyboard automation
Error types
Jupyter
Data Munging with Pandas
The Process
Importing Datasets
Data Preprocessing
Supervised Learning Algorithms
This book is not just a startup guide. This book will prove beneficial for years to come. The book has the latest codes and techniques so you can equip your skills according to the current market challenges. After all, the purpose is to land a nicely paid job in a globally recognized firm. This book will help you reach that goal Most people can learn how to code but not just anyone can code smartly. This book is going to help you to think out of the box and take on problems with a completely different perspective. The tricks mentioned will make you invaluable to any software development firm.
Even if you don't have any skills this book help you step by step to achieve your goal in a few days you will be able to learn it.