The Christmas Tree That Changed The World: A North Pole Tradition (Paperback)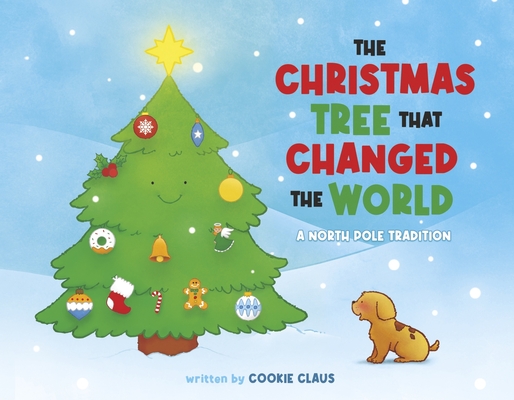 Find us on Bookshop.org to order!
Description
---
Enjoy Spruce and Holly's adventures as they create the first Christmas Tree of Kindness, make new friends and change our world for the better...and just in time for Christmas! They may inspire you too.
Included at the end of every hardcover and softcover storybook is a blank tree with ornaments to cut out and add after doing kind acts. Enjoy creating your first Christmas Tree of Kindness and your own "Christmas Tree That Changed The World"!
About the Author
---
Cookie Claus a.k.a. Beth Dessen Duffy is happy to share this heart-warming story that will capture your heart just like the beloved tale of "Rudolph The Red Nosed Reindeer" because they both contain two important messages:
First message is that anyone can make a positive difference in our world - even a skinny reindeer with a red nose or a young evergreen tree and a puppy.
Second message is to stay hopeful and create a better tomorrow. Remember in the story of Rudolph when Clarice sings "There's always tomorrow for dreams to come true?" She reminds us to stay hopeful and keep going. Similarly, in this new story, we are reminded that we "can do" it and we can achieve our goals one step at a time.
Now more than ever, these are ideas that are worth revisiting, reviving and pursuing! Just as in the story of Rudolph, "The Christmas Tree That Changed The World" will inspire you - and lift your spirits!
Storybook received 5 STARS from the following reviewers at Readers Favorite: Pikasho Deka, Anne-Marie Reynolds, Rosie Malezer.
Be sure to visit and enjoy Christmastreeofkindness.com and enjoy the same tree decorating activity included in the story via the FREE app and FREE printable craft. Each ornament is added by doing a kind act!!! App and Craft selected as a top Advent app by Catholic Apptitude every year since 2018.
Story/app/craft may be enjoyed by individuals and groups in homes, classrooms and on the go! Everyone can help make our world a kinder and better place...and just in time for Christmas!