No Bullsh*t Dating: Six Steps to Find, Attract, and Keep Your Dream Woman (Paperback)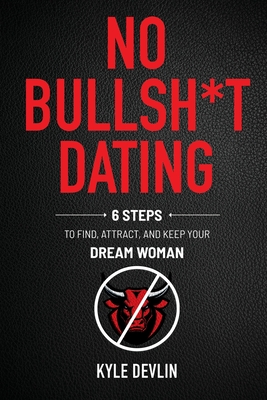 $24.14

Not currently in store. Available to ship from distributor's warehouse.
Description
---
Confused about what really makes women tick?Too afraid to approach that woman in the store?
Tired of women ignoring you while you search for a relationship or for love?
So was James, until one miserable Thanksgiving led to a surprising new discovery-that his Uncle Robert just might have some of the answers about the female brain that he had been looking for. A practical guide for single and divorced men of all ages, follow James' journey as Robert teaches him a series of critical lessons in self-improvement, dating, and romantic success.
Along with James, you'll learn the following and more:
Six things that women ultimately want in life and in a partner-and six things they don't.
The unique method for approaching and meeting any woman, any time, without the fear of rejection.
What to do on your first, second, and third date for less intimidation, better communication, and more emotional connection - before sex.
Simple assignments to improve your personal happiness and self-respect without relying on other people-or a girlfriend.
Strategies to maintain happy, long-term relationships and keep the romance alive.
Traditional dating is a thing of the past-rom now on, it's No Bullsh*t Dating