How to Do Nothing: Resisting the Attention Economy (Compact Disc)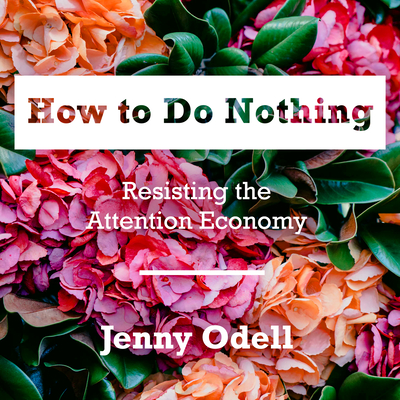 $24.99
Email or call for price.
Staff Reviews
---
One of the great questions of the twenty-first century so far is what social media, the demands of capitalism, and an increasingly automated economy are doing (or have already done) to our brains. How are productivity culture and social networking distancing and distracting us from each other, ourselves, and the earth on which we stand? In "How To Do Nothing," Odell blends art, criticism, theory, and personal narrative to challenge how we respond to the monopolization of our attention. This rich, prescient book is an insightful manifesto for the internet age. (Bonus tip: this book pairs well with Trick Mirror, by Jia Tolentino!)
— Allison S., Bookseller
Description
---
A galvanizing critique of the forces vying for our attention-and our personal information-that redefines what we think of as productivity, reconnects us with the environment, and reveals all that we've been too distracted to see about ourselves and our world Nothing is harder to do these days than nothing. But in a world where our value is determined by our 24/7 data productivity . . . doing nothing may be our most important form of resistance. So argues artist and critic Jenny Odell in this field guide to doing nothing (at least as capitalism defines it). Odell sees our attention as the most precious-and overdrawn-resource we have. Once we can start paying a new kind of attention, she writes, we can undertake bolder forms of political action, reimagine humankind's role in the environment, and arrive at more meaningful understandings of happiness and progress. Far from the simple anti-technology screed, or the back-to-nature meditation we hear so often, How to do Nothing is an action plan for thinking outside of capitalist narratives of efficiency and techno-determinism. Provocative, timely, and utterly persuasive, this book is a four-course meal in the age of Soylent.