Assured Destruction: Building the Ballistic Missile Culture of the U.S. Air Force (Transforming War) (Hardcover)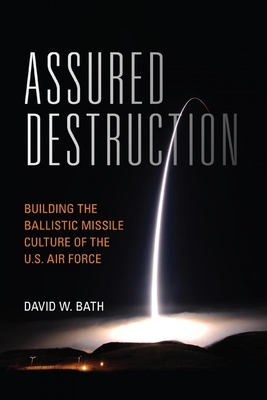 $47.94

Not currently in store. Available to ship from distributor's warehouse.
Description
---
Assured Destruction: Building the Ballistic Missile Culture of the U.S. Air Force documents the rapid development of nuclear ballistic missiles in the United States and their equally swift demise after the Cuban Missile Crisis, revealing how these drastic changes negatively influenced both the Air Force and the missile community. David W. Bath contends that the struggle to create and control nuclear ballistic missiles threatened both the dominance of the United States during an intensifying Cold War and the strategic airpower mission of the newly created Air Force.
The book details the strenuous efforts required to create and prepare a missile arsenal before the Cuban Missile Crisis, which occurred only five years after the first missile was declared operational. It uses the personal recollections of former missileers and the professional military education theses they wrote to highlight some of the concerns that have faced the missileers who operated and worked on these powerful weapons from 1957 to the present. The highlight of the book, however, is the personal stories of the missileers who served during the missile crisis, revealing the efforts that they went to in order to prepare these unique and untried weapons for what many thought might become the third world war.