Best Mediterranean Breakfast Recipes: Delicious Recipes For Healthy And Tasty Breakfasts (Hardcover)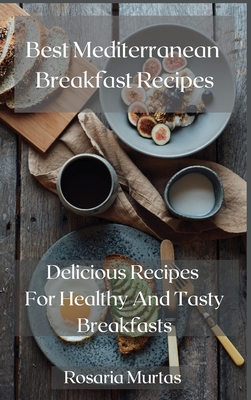 Description
---
**55% OFF for Bookstores LAST DAYS***
Best Mediterranean Breakfast Recipes
Your Customers Never Stop to Use this Awesome Book
Do you want to learn how to make delicious, quick and easy recipes? Do you want to change your meal plan into something that helps you lose weight and get healthier? Well, this is the cookbook you were looking for
Have you heard that people living around borders of the Mediterranean Sea are less exposed to risk of cancer and vascular diseases...?
Find out in this great book, because what we eat in the morning goes with us throughout the day.
In this book you will discover:
Fantastic breakfast recipes
Times, ingredients and methods of preparation
The secrets of the best recipes of the ancient peoples of the Mediterranean
Tips and techniques
Don't wait to discover this fantastic world.
Buy it Now and let your customers get addicted to this amazing book