Breakfast Cookbook: The Best Recipes For Breakfast And Brunch, Easy To Prepare And Super Tasty, To Start Your Days With Energy (Hardcover)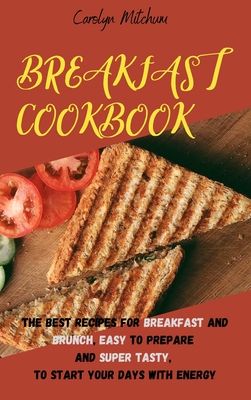 Description
---
Want to discover a
PRACTICAL, FAST,
and
STEP
by
STEP
way to recreate your favorite breakfasts from the comfort of home?
YOU'RE IN THE RIGHT PLACE
Your customers will never stop using this amazing breakfast book.
It goes without saying that if you make breakfast at home, you'll save money. The downside is that if you're not very good at cooking, you'll probably have a hard time recreating the same feel and flavors of the meal. STOP. That last sentence is completely false You know why?
Because with this cookbook in hand, even a child could make delicious and appetizing breakfasts. The easy-to-follow, step-by-step recipes will guide you through every step of the preparation process - you'll always know what to do next, and every meal you make will be perfect.
I
n this book you'll find:
An easy, step-by-step way to recreate your favorite breakfasts
Recipes were chosen directly from the "TOP CHEFS" of the last decade
Over 50 recipes, all dedicated to breakfasts
If you want to recreate the restaurant atmosphere in the comfort of your own home with ease and make expensive breakfasts for a fraction of the cost, all you have to do is follow the simple recipes found inside this breakfast book. What are you waiting for?
Buy it NOW and you'll see that your customers will love this book.