Say I'm Dead: A Family Memoir of Race, Secrets, and Love (Compact Disc)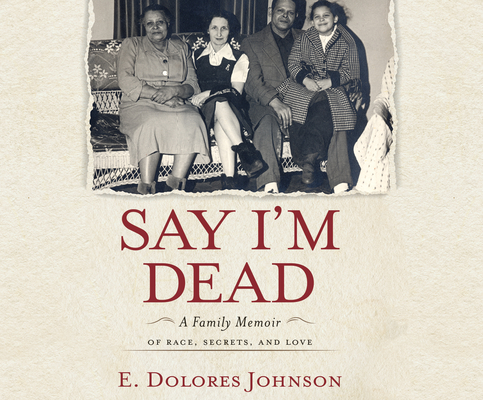 Find us on Bookshop.org to order!
Description
---
Fearful of prison time--or lynching--for violating Indiana's anti-miscegenation laws in the 1940s, E. Dolores Johnson's black father and white mother fled Indianapolis to secretly marry in Buffalo.Her mother simply vanished, evading an FBI and police search that ended with the declaration to her family that she was the victim of foul play, either dead or sold into white slavery. When Johnson was born, social norms and her government-issued birth certificate said she was Negro, nullifying her mother's white blood in her identity. As an African American, she withstood the advice of a high-school counselor who said that blacks don't go to college by graduating from Harvard. Then, as a code-switching business executive feeling too far from her black roots, she searched for her father's black genealogy. Johnson was amazed to suddenly realize that her mother's whole white side was--and always had been--missing. When confronted, her mother's decades-old secret spilled out.Despite her parents' crippling and well-founded fears of rejection and reprisals, and her black militant brother's accusation that she was a race traitor, Johnson went searching for the white family who did not know she existed. When she found them, it's not just their shock and her mama's shame that have to be overcome, but her own fraught experiences with whites.