The Adventure of Huckleberry Finn (Tom Sawyer's Comrade): Edition 2020 (Paperback)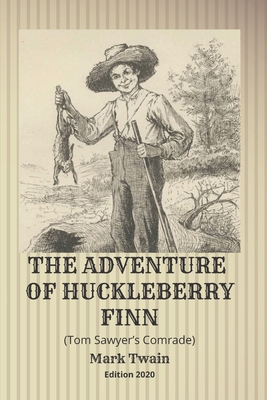 $15.62
Email or call for price.
Description
---
"Here's Huck Finn, he hain't got no family; what you going to do 'bout him?""Well, hain't he got a father?" says Tom Sawyer."Yes, he's got a father, but you can't never find him these days. He used to lay drunk with the hogs in the tanyard, but he hain't been seen in these parts for a year or more."- Excerpt from The Adventures of Huckleberry FinnAdventures of Huckleberry Finn, also called The Adventures of Huckleberry Finn, novel by Mark Twain, published in the United Kingdom in 1884 and in the United States in 1885. The book's narrator is Huckleberry Finn, a youngster whose artless vernacular speech is admirably adapted to detailed and poetic descriptions of scenes, vivid representations of characters, and narrative renditions that are both broadly comic and subtly ironic.- Britannica.