The Crock Pot Cookbook: 1000 Flavorful Crockpot Recipes for Any Taste and Occasion ( Slow Cooking Breakfast - Easy Instant Pot Lunch - Pressur (Paperback)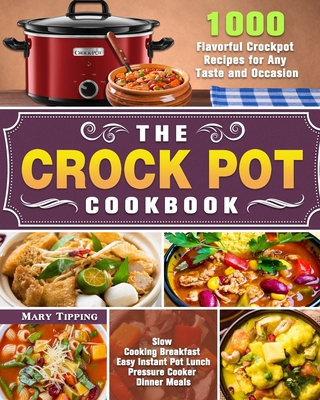 $26.58
Email or call for price.
Description
---
Food can be set to slow-cook before leaving for the day so it is ready on return. Many homeowners with rooftop solar panels switch to slow cooking because it draws under 1 kW of power and can therefore be powered entirely by 1-2 kW panels during the day.Some models include timers or thermostats that bring food to a given temperature and then lower it. With a timerless cooker it is possible to use an external timer to stop cooking after a set time, or both to start and stop.Cooking the meal in a single pot reduces water waste resulting from cleaning multiple dishes, and the low cooking temperature and glazed pot make cleaning easier than conventional high-heat pots....
1000 Flavorful Crockpot Recipes for Any Taste and Occasion ( Slow Cooking Breakfast - Easy Instant Pot Lunch - Pressure Cooker Dinner Meals )/ Get Your Copy Today