Soldier Girl Gurkha: Chronicle of an International Warrior Book 1 (Paperback)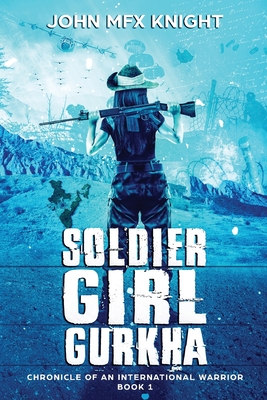 Description
---
During the cold war, troubled teenager Adriaan van Breukleen runs away from her Jamaican home after a protracted augment with her equally troubled Mother. Not to do things by in halves; she ends up in Pune, India. After passing out as 2nd Lieutenant Van Bricknell, is sent to discover a covert Nuclear Plant in ....
Before she can hope to destroy the plant she has to survive the war in Kashmir, a Commanding Officer that seems bent on killing everyone with never ending Route Marches, and Officer Commanding who can't command, and run in with some crazed training staff in the Australian desert...
Welcome to Adriaan van Breukleen's world... where death by firing squad, or parachute failure is a near daily possibility....