The My Guy Club: The Chicago Machine, Mob. Teamsters and the Guv! (Paperback)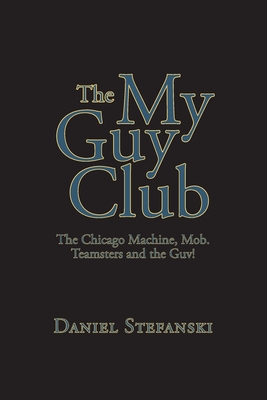 $26.95

Not currently in store. Available to ship from distributor's warehouse.
Description
---
Follow Squirrel through the tough neighborhoods of Chicago's ethnic bungalow belt as a member of a street gang, his employment with the city of Chicago as a Teamster truck driver, his appointment as a Democratic Precinct Captain in the legendary Richard J. Daley democratic machine, his rise as a rank and file member to election to the principle officer of the 5,500-member Teamster Local 726, his relationship with reformed General President Ron Carey and eventual support after Carey was ruled ineligible to run for reelection. He then threw his local union support, and his members overwhelmingly voted ten to one for James Hoffa Jr. Explore his relationship with his boyhood friend, Rod Blagojevich, to his election as the Governor of the State of Illinois.
"I believe that Rod received a raw deal from the government and was sentenced to fourteen years in prison, even though he never took a dime. After the appeal process, six charges were thrown out and the government never reduced his sentence. Hopefully, President Trump sees this miscarriage of justice and grants Rod a pardon since he's already served seven years of his sentence."