Sex Happens: The Gay Man's Guide to Creative Intimacy (Paperback)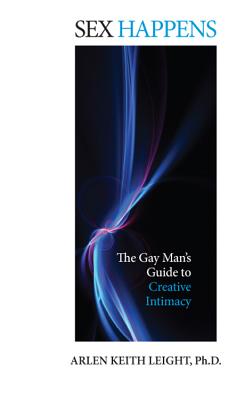 Email orders@tridentbookscafe.com or call for price
Description
---
When gay men start dating, the Sex Happens. All the other relationship stuff hits the fan later. If you've picked up this book, it's later. And if that stuff is starting to get in the way of your relationship (and the sex), it's time to get to work. (Don't worry--this work won't be easy, but it could be fun.)
Do you see yourself in one of these situations?
-- Coupled, but dissatisfied with your sexual connection
-- Coupled, with difficulty communicating
-- Coupled, in conflict
-- Coupled, but looking for new ways to create intimacy and connect physically
-- Coupled, looking for an exclusive or open sexual relationship contract
-- Coupled, but unsure about staying in your relationship
-- Single, hoping for a way to sidestep some of the pitfalls of long-term relationships
Sex Happens is a book for any gay man at a turning point in his relationship life. Think of it as months of working with a clinical sex therapist, but without having to pay for the weekly sessions.