This Is Portland: The City You've Heard You Should Like (People's Guide) (Paperback)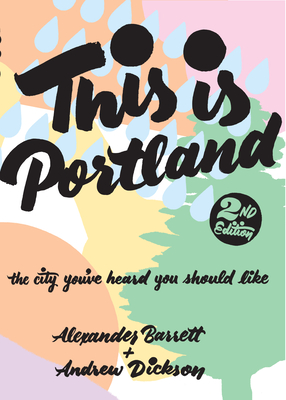 $7.95

Not currently in store. Available to ship from distributor's warehouse.
Description
---
Captures the emotional experience of Portland, OR A first-hand look at a city that people can't seem to stop talking about. It's a guidebook of sorts, but not to restaurants and sightseeing. Instead, Alexander Barrett is your friendly guide to the quirky characters and atmosphere of Portland, Oregon, and how fun, beautiful, and ridiculous it can be. With its approachable, often hilarious tone, this book is perfect for anyone who wants to learn more about bikes, beards, beers, rain, and everything else important about the city you've heard you should like. The expanded second edition of this popular book is sure to delight.
About the Author
---
Alexander Barrett is a writer and illustrator who is constantly baffled by the human experience. From his home in Shanghai, China, he uses ink and words to try to make sense of it all. He is rarely successful, but his work has appeared all over the internet, the streets, and the TVs of North America and Asia.