For the Well-Being of All: Eliminating the Extremes of Wealth and Poverty (Paperback)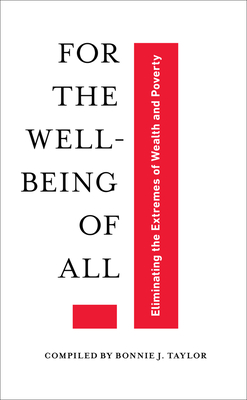 $21.38

Not currently in store. Available to ship from distributor's warehouse.
Description
---
This compilation offers a selection of passages on one of the key aims of the Bahá'í Faith—the elimination of the extremes of wealth and poverty on a global scale. The Universal House of Justice, the international governing body of the Faith, referring to the wealth inequality that exists between and within nations, writes: "However much such conditions are the outcome of history, they do not have to define the future. . . ." The selections gathered here, taken from Bahá'í scripture and other Bahá'í sources, present the vision of a just and unified global civilization that is both materially and spiritually prosperous. Such a vision calls for transformation—on both an individual and collective level—based on the study and practical application of spiritual principles. Drawing on texts stretching from the latter half of the nineteenth century up to the present day, For the Well-Being of All not only presents such principles as they pertain to a wide range of themes, but includes guidance and reflection concerning their application in the modern world.
About the Author
---
Bonnie J Taylor holds a Bachelor of Arts from Northeastern Illinois University. Her previous publications include The Pupil of the Eye: African Americans in the World Order of Baha'u'llah; One Reality: The Harmony of Science and Religion; and The Power of Unity: Overcoming Racial Divisions, Rebuilding America. She and her husband live in Wadsworth, Illinois.