Left-Handed Golf (Paperback)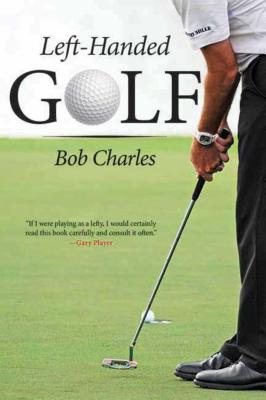 Email orders@tridentbookscafe.com or call for price
Description
---
By winning the British Open in 1963, Bob Charles shattered the myth that golfers who play left-handed have a handicap. In this classic how-to manual, first published in 1965, Charles has set down his winning secrets in a complete guide to left-handed golf for the duffer or pro. He provides easy-to-follow instructions for every step of the game. And, like a guide at your side, the clear, detailed illustrations show you the finer points of playing.

You'll learn the left-handed way to a good golf swing, a sound grip, a proper stance, a dependable backswing, a power-producing forward swing, and getting the most out of your swing for the greatest accuracy. You'll discover, too, how to relax and enjoy your game on any course.

In this guide you'll get all the stroke-saving tips on woods, irons, putting, and sand shots. You'll learn the perfect address position of your feet, bodyweight, trunk, head, shoulders, and arms; wrist and hand position; what to do with your chip shots, topped shots, shanking, and weak pitch shot; how to play a course that's laid out for right-handed golfers; and a complete run-down on all the things that can go wrong and how you can correct them.