June Moon (Paperback)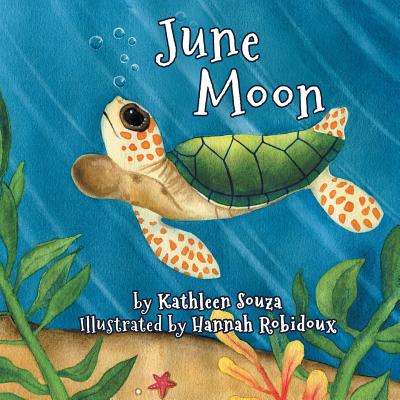 $19.12

Not currently in store. Available to ship from distributor's warehouse.
(This book cannot be returned.)
Description
---
"The book accurately conveys information about sea turtles and conservation, while also telling a touching story of friendship, teamwork and determination." -DMS Library
The June moon rises over the shimmering sea. In their warm nest under the sand, Little Turtle and the rest of his clutch seem to waken. He feels snug and secure inside his shell, but the feeling that it is time to move and rise is getting stronger and stronger. Little Turtle and the rest of the hatchlings must make their way towards the moon and the glistening waves in the distance. The path is long and danger awaits, so they must stay close together.
They decide to travel the distance to their new ocean home. Little Turtle knows that they must depend on one another and trust each other. When you're alone, everything feels uncertain, but Friendship is real and true when it makes you feel safe, and Little Turtle feels certain that as long as he and the hatchlings stay together, they can be safe.
This story reminds readers that, when facing obstacles, relying on friends and sticking together always makes it easier and that help can often arrive when we least expect it.