Atomic Salvation: How the A-Bomb Saved the Lives of 32 Million People (Hardcover)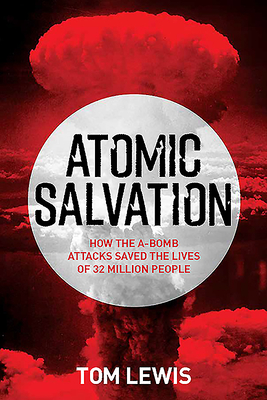 $34.95
Email or call for price.
Description
---
A controversial new analysis of the impact of the atomic bombings on Japan and the world.

It has always been a difficult concept to stomach--that the atomic bombs dropped on Hiroshima and Nagasaki in 1945, causing such horrific suffering and destruction, brought about peace.

Since the initial grateful acknowledgment of the success of the A-bomb attacks in ending World War II, there has been a steady reversal of opinion and sentiment: from a first hearty appreciation to widespread condemnation of the United States for its actions.

Atomic Salvation investigates the full situation of the times to a previously unplumbed depth. It examines documents from both Japanese and Allied sources, but it uses in-depth analysis to extend beyond the mere recounting of statistics. It charts the full extent of the possible casualties on both sides had a conventional assault akin to D-Day gone ahead against Japan. The work is not concerned solely with the military necessity to use the bombs, it also investigates why that necessity has been increasingly challenged over the successive decades.

Controversially, the book demonstrates that the Japanese nation would have suffered far greater casualties--likely around 28 million--if the nation had been attacked in the manner by which Germany was defeated: by amphibious assault, artillery and air attacks preceding infantry insertion, and finally by subduing the last of the defenders of the enemy capital.

The book also investigates the enormous political pressure placed on America as a result of their military situation. The USA's Truman Administration had little choice but to use the new weapon given the more than a million deaths that Allied forces would undoubtedly have suffered through conventional assault.

Through investigation of reactions then and since, Atomic Salvation charts reaction to the bombings. It looks briefly at a range of reactions through the decades and shows that there has been relentless pressure on the world to condemn what at the time was seen as the best, and the only, military solution to end the war.

Never has such an exhaustive analysis been made of the necessity behind bringing World War II to a halt.