The Birth Order Book (Library Edition): Why You Are the Way You Are (CD-Audio)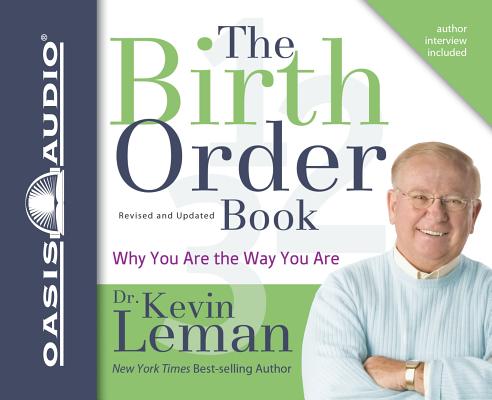 $62.39
Email or call for price.
Description
---
Firstborn? Only child? Middle child? Baby of the family? Find out what it means to you, your relationships, and your career. Do you realize that of the first twenty-three astronauts in space, twenty-one were firstborns and the other two were the only child in their family? Are you aware that many successful entrepreneurs are middle children? Is it any surprise that most comedians are the youngest child in their family? It's all about birth order. Birth order powerfully influences who you are, whom you marry, the job you choose, and the kind of parent you are. And Dr. Kevin Leman's The Birth Order Book will help you understand yourself, get along better with others, overcome ingrained tendencies you never thought you could get rid of, and be more successful in the workplace. This revised and updated audio edition of Dr. Leman's classic book includes more than thirty years of experience and research, current examples, and fascinating stories to show how birth order impacts your life. Thousands of people have unlocked the secrets of birth order already. Shouldn't you be one of them?
About the Author
---
Dr. Kevin Leman is an internationally known psychologist, humorist, and New York Times best-selling author of more than 35 books, including Have a New Kid by Friday, Have a New Husband by Friday, and Born to Win. He is the former consulting psychologist for Good Morning America and a frequent guest on Fox & Friends, The View, Today, The Early Show, and Focus on the Family. He and his wife, Sande, live in Tucson, Arizona. They have five children and two grandchildren.